The weather is starting to get really lovely. I personally love going on hikes with this kind of weather. So I wanted to share with you what I thought were the top hikes in North America. Some of the hikes on this list you won't believe exist!
Grand Canyon National Park, Arizona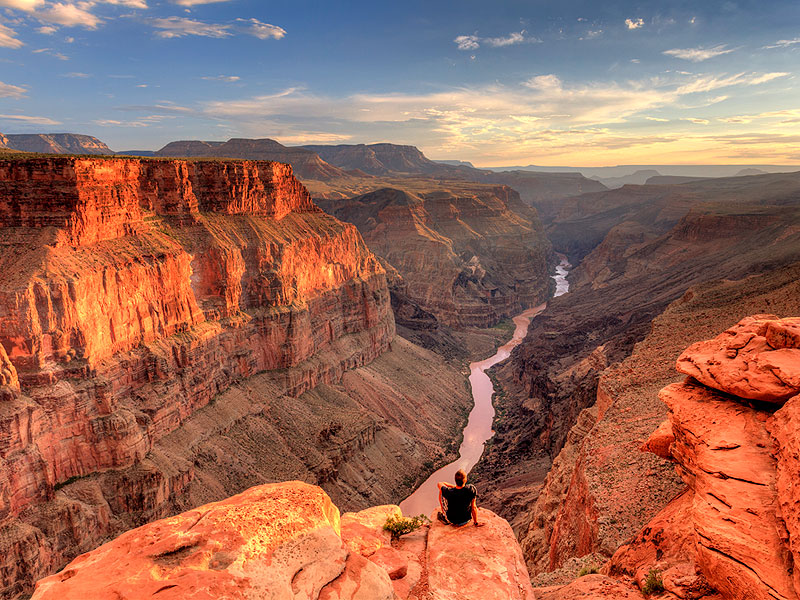 Hiking into the canyon offers some of the most spectacular vistas available on the planet. But you should be aware of a one very important thing first. Remember it's a round trip.Hikers who explore into the canyon can find themselves exhausted before facing the ascent back to the rim.Starting your hike with a brutal downhill descent makes the Grand Canyon hike different from any other and can challenge even experienced hikers who aren't used to it.It's also vital to carry plenty of water with you, especially during the summer months.Walking tours include the Rim Trail, which runs west from the Pipe Creek viewpoint for about 8 miles of paved road, followed by 7 miles unpaved to Hermit's Rest. Mather Point, the first view most people reach when entering from the South Entrance, is a popular place to begin.
Columbia River Gorge, Washington and Oregon
The rainfall in the great Northwest has its detractors, but the spectacular results of it are very evident here. America's second largest river and overwhelmingly beautiful waterfalls are sights that no hiker could ever forget.Angel's Rest, Dog Mountain and Mount Defiance highlight plenty of trails available for all hiking levels along this 80 mile long canyon. But there are hundreds of trails in all areas of the gorge, so make sure you check all possibilities.
Great Smoky Mountains, Tennessee and North Carolina
When a place has "great" in its name you expect a lot — and for the walking man or woman, the Great Smoky Mountains deliver.Being located relatively south makes it it's easier to hike year-round here than in most other mountain ranges in the United States.
It's not rugged like the Rocky Mountain or Glacier National Park, but there are incredible sights to be seen ... clear streams and rushing waterfalls, and plenty of forest and wildlife opportunities.Choosing a trail may be the hardest part, as the Smokies are massive, with over 800 miles of trails — so the choices seem never-ending.
Glacier National Park, Montana
You'll find a regular hiker's heaven here, with more than 730 miles of marked trails. In fact, more than half of the people who enter the park are there to set off on foot and explore.The park gets its name from the huge glaciers that helped to shape the park's rock formations 10,000 years ago. But if you want to see glaciers there as you walk the park, you'd better hurry … In 1850, the park had 150 glaciers, but today there are only 26 remaining. Because of climate change, those are predicted to be gone by the year 2020.
Appalachian Trail, East Coast United States
Now, this one is a little different. For one thing, the exact length of the trail changes over time as trails are modified or added.The total length is approximately 2,200 miles, as it passes through the states of Georgia, North Carolina, Tennessee, Virginia, West Virginia, Maryland, Pennsylvania, New Jersey, New York, Connecticut, Massachusetts, Vermont, New Hampshire, and Maine.So you can pick it up wherever you like.It's best to either head to the area closest to you, or really do your research and pick out the parts of the trail that will satisfy what is that you are looking for out of a good hike.Another oddity: The majority of the trail is in wilderness, although some portions traverse towns, roads and cross rivers.

(Persopo.com's goal is to provide easy online access to public record information in a fast, safe, and affordable manner. Because Persopo is not a Consumer Reporting Agency as defined by the Fair Credit Reporting Act (FCRA), you must not use this site if you are searching for a person because you are considering them for employment, credit or insurance eligibility, tenancy, or any other reason that would require FCRA compliance. Learn more by visiting our Terms of Service and Privacy Policy.)