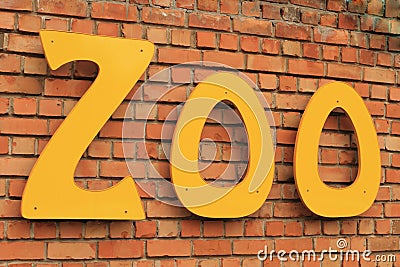 Who says you need to go on safari to have an adventure with the animal kingdom? Save the plane fare and instead face the world's most exotic creatures without leaving the country. These ten zoos deliver local wildlife experiences where endangered species are nurtured, ferocious predators are kept within feet of the public, and a renaissance of education in conservation and science is incorporated throughout, promising fun for the whole family!
Memphis Zoo
A favorite family destination for Memphis' Overton Park, the Memphis Zoo excels at giving visitors an inside look at the life and care of the 3,500-plus animals it houses. A daily comprehensive schedule keeps visitors on task, highlighting a multitude of animal feeding times, intimate animal discussions, and stage shows intended to awe and educate visitors.
St. Louis Zoo
A top attraction in St. Louis' sprawling Forest Park, the St. Louis Zoo is home to more than 600 species and covers 90 acres of the 1,371-acre park. St. Louis Zoo stands out for its commitment to sustainable preservation of animals and natural, humane exhibits. Visitors will be flocking to the zoo this summer to meet 2.5-year-old Kali, an 850-pound male polar bear introduced to the zoo in June.
Lincoln Park Zoo
Located near Lake Michigan in Chicago's Lincoln Park, the Lincoln Park Zoo is one of the country's only free-admission zoos. Open 365 days a year, the zoo is gearing up for a busy summer season with the recent acquisition of two African lions: 20-month-old sisters Zalika and Kamali. The 1,100 animals from about 200 species fill out the compact 35 acres of prime city land. Expect to see rare animals like Japanese macaques (Old World monkeys), red pandas, and Eastern black rhinoceros, along with zoo favorites such as giraffes, zebras, and a hall of reptiles
Houston Zoo
Noted for its more than 6,000 animals of more than 900 species, the Houston Zoo's expansive collection of wildlife attracts almost two million visitors annually. The zoo goes beyond animal habitats and education with an emphasis on fun for the whole family, with attractions such as the Wildlife Carousel and the Kathrine McGovern Water Play Park, a 13,500-square-foot water-filled fun zone. Houston Zoo recently welcomed gorillas back after a decade without the furry creatures, unveiling a new facility for seven western lowland gorillas to play and explore.
Cincinnati Zoo
Gear up for a day filled with animal encounters like you've never experienced before at the remarkably accessible Cincinnati Zoo. Scheduled throughout the day, Cincinnati Zoo hosts dozens of animal demonstrations and talks, as well as choice opportunities to feed giraffes, watch elephants bathe, and witness first-hand the grace of the cheetah's bolt. As the second oldest zoo in the country (opened in 1875, second to the Philadelphia Zoo in 1874), the zoo has a long history of animal conservation and animal awareness initiatives.

(Persopo.com's goal is to provide easy online access to public record information in a fast, safe, and affordable manner. Because Persopo is not a Consumer Reporting Agency as defined by the Fair Credit Reporting Act (FCRA), you must not use this site if you are searching for a person because you are considering them for employment, credit or insurance eligibility, tenancy, or any other reason that would require FCRA compliance. Learn more by visiting our Terms of Service and Privacy Policy.)