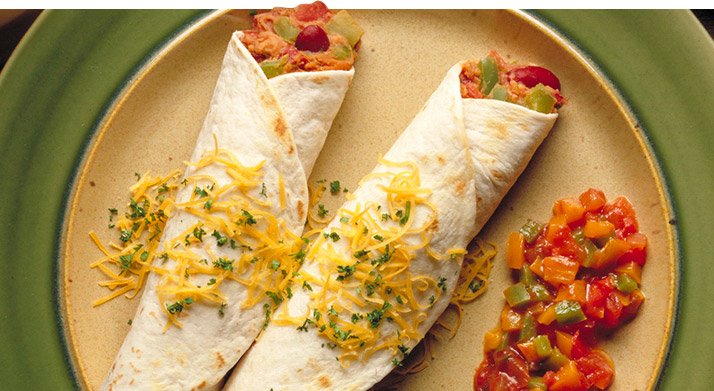 Mexican food is a classic in my opinion. This type of food meets every category of deliciousness. You can eat it at any time of the day and feel fulfilled.Restaurants all across America are taking Mexican fare to new heights. Sample traditional takes on classics and savvy spins on regional specialties at Persopo's Top 5 Mexican Restaurants in the U.S., presented in alphabetical order.
Bracero: Cocina de Raiz, San Diego, CA
Javier Plascencia, who redefined Tijuana's culinary scene, has long been an ambassador of cutting-edge Mexican cuisine. He's also created an important gastronomic bridge between the border countries, bringing the bold tastes of Baja into San Diego, first at Romesco and now at Bracero: Cocina de Raiz. Standout plates include acorn and kabocha squash in mole negro; delicate albacore two ways (seared and tartare); and the famed beef cheek taco.
Broken Spanish,Los Angeles, CA
Seasonal ingredients and a nose-to-tail philosophy are hallmarks of chef Ray Garcia's progressive Mexican fare at Broken Spanish in Los Angeles. A slice of pan dulce smeared with foie gras butter demonstrates a touch of sophistication, while tamales feature fillings like lamb neck.
Comal,Berkeley, CA
Comal, Berkeley's be-there-or-be-square hotspot, puts a savvy spin on regional Mexican dishes. Each day's menu lets you discover dishes as-yet-unfamiliar in the States, such as a ground-pumpkin seed/ground-grilled eggplant dip known as sikil pak. Meanwhile, the familiar classics (tacos, tamales, quesadillas) sport slyly inspired fillings: rabbit tinga, wood-grilled rock cod and Berkshire pork al pastor.
Cosme,New York, NY
Chef Enrique Olvera, of Mexico City restaurant Pujol, brings his Mexican cuisine to discerning Manhattan diners in the buzzy yet romantic Cosme. The menu may seem compact in terms of choices, but each dish is filled with exciting twists and tastes. Duck carnitas, Olvera's version of the Peking favorite, are tender and filling.
Elote Cafe,Sedona, AZ
At Sedona's Elote Cafe, chef Jeff Smedstad serves elegant cuisine inspired by 15 years of travels through Mexico. Unique offerings include smoked pork cheeks served with cascabel chile sauce, corn cake and buttermilk cumin drizzle. The restaurant also serves its signature elote, a fire-roasted corn served with spicy mayonnaise, lime and cotija cheese.

(Persopo.com's goal is to provide easy online access to public record information in a fast, safe, and affordable manner. Because Persopo is not a Consumer Reporting Agency as defined by the Fair Credit Reporting Act (FCRA), you must not use this site if you are searching for a person because you are considering them for employment, credit or insurance eligibility, tenancy, or any other reason that would require FCRA compliance. Learn more by visiting our Terms of Service and Privacy Policy.)