Sick of spending way too much time googling DIY costume ideas? Well, you're in luck. We spent hours scrolling through every corner of the Internet to dig up the most amazing and creative costumes so you don't have to.
Every year for halloween most of us ask the same question. What will I be for halloween? This year I spent a couple of months thinking about what to be. The number one thing came up for all halloween costumes. I didn't want to spend a lot of money on it. This list will bring you some creative DIY ideas for little to no pay.
Bag of Jelly Beans
This bag of jelly beans costume must be the sweetest one of the bunch!
What you need to do: Get a clear trash bag, cut holes for your arms and legs to fit through. Print the nutritional facts on the back of the costume, just like what you see on the backs of candy bags. Fill up the bag with colored balloons for the jellybeans, and tie up the trash bag near your neck with a ribbon.
Ghost
This is one of the easiest costumes to make because all you need is an old bed sheet.
What you need to do: Get a white sheet, and cut out two holes for your eyes. Be creative and cut holes in your sheet to be a "holy" ghost, or dress the sheet up with some makeup. Put blush on your ghostly cheeks, and smear lipstick where your mouth should be.
Rosie the Riveter
Make a statement by dressing up as one of America's cultural icons who is also a symbol for feminism.
What you need to do: Get a long-sleeved denim or blue top, and roll the sleeves past the elbow. Pair it with jeans. Then put your hair up, and tie a red bandana around your head. Finally, pouf up your bangs and apply 1940s makeup.
Fortune-Teller
Impress people with some gypsy magic and have fun walking around telling fortunes of your friends.
What you need to do: Get a head scarf, sparkly top, long skirt, and a shawl to drape over your shoulders. Wear lots of gold and flashy jewelry. Create a couple of fun fortunes for your friends and family and walk around with a serene, mysterious smile on your face.
Big Kid
Many of us are kids at heart so let your inner child shine with this big kid Halloween costume!
What you need to do: Get your jammies out and tie your hair up in high pigtails. Wear very little natural makeup, and carry around a teddy bear. Wear bunny or furry slippers if you have them.
Nerd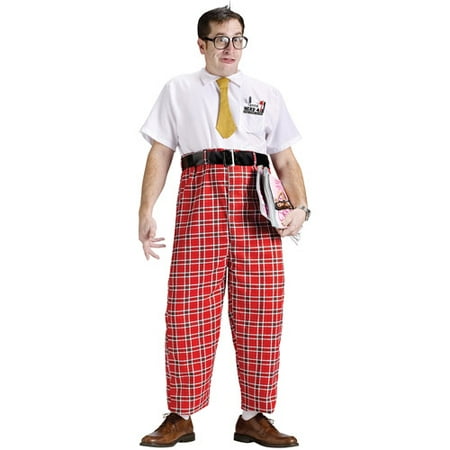 Embrace the nerd in you with a geeky homemade costume.
What you need to do: Wear a pair of glasses and stick a bandage in the middle to heighten the geek effect. Wear suspenders if you have them, or pull your pants or skirt up high and tuck your shirt into into it. Remember to wear dowdy and very unsexy clothes. Putting pens and a calculator in your shirt pockets helps as well. Carry around several academic books.
Mummy
Mummy
The mummy is a pretty unsexy costume but a fun one to make.

What you need to do: All you need to do is put on white clothes and roll some toilet paper around you. Add some ketchup or red food coloring for a gory effect.

(Persopo.com's goal is to provide easy online access to public record information in a fast, safe, and affordable manner. Because Persopo is not a Consumer Reporting Agency as defined by the Fair Credit Reporting Act (FCRA), you must not use this site if you are searching for a person because you are considering them for employment, credit or insurance eligibility, tenancy, or any other reason that would require FCRA compliance. Learn more by visiting our Terms of Service and Privacy Policy.)