Many of you dieters will read this headline and get excited about the idea of a cheat day, but some die-hard dieters may scoff at the idea of interjecting fat, carb, and calorie-heavy foods into their pristine diets. Don't worry, all of you pizza-craving people win this one, because it turns out that cheat days may actually be just what your diet needs. When you're dieting for fat and weight loss, your intake of carbohydrates and calories tends to be low. Over time, your body realizes that it's taking in fewer calories than it's burning and in response, it will adjust to become more efficient. This translates to a drop in your metabolism in order to balance the calories that come in with the calories that are expended.
The Worst: Processed Foods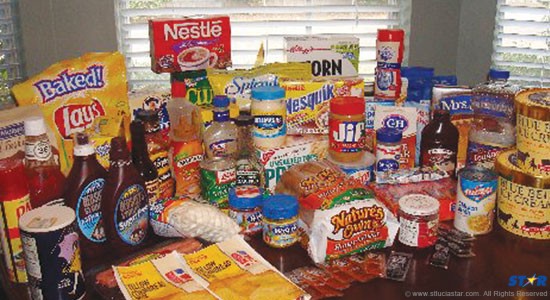 If you want cookies, don't buy Oreos. Go to your favorite bakery and load up on chocolate chip cookies croissants, muffins, or whatever else your heart desires. The key here is to steer clear of processed foods, which have been chemically processed and are made from refined ingredients and artificial substances.
The Best: Carbs, Carbs, Carbs!
The best cheat meals are high in carbohydrates and relatively low in dietary fat. A high-carb meal causes less body fat storage than a high-fat meal. In addition, carbs are the most effective way to increase leptin levels, which will have decreased over the course of your diet and forced your metabolism to slow.
The Worst: Alcohol
If you feel your cheat day should be spent at a dinner or lunch at your favorite bar then totally go for that delicious greasy burger and fries, BUT leave the booze for another day. Not only does alcohol lower your ability to resist the temptation to over-indulge, but it blocks fat oxidation, which then accelerates the rate at which your body stores dietary fat.
The Best: BIG Flavor!
A cheat day is all about following your stomach. If you're craving sweets, don't binge on cheap candy bars. Instead, buy the most intense, tasty form of sweets you can find!

(Persopo.com's goal is to provide easy online access to public record information in a fast, safe, and affordable manner. Because Persopo is not a Consumer Reporting Agency as defined by the Fair Credit Reporting Act (FCRA), you must not use this site if you are searching for a person because you are considering them for employment, credit or insurance eligibility, tenancy, or any other reason that would require FCRA compliance. Learn more by visiting our Terms of Service and Privacy Policy.)